Is That Art In Your Pocket?
on Jul 11 in
News
by
freewaves
Can art be everywhere? Freewaves' presents Out the Window UNcensored a new app of video art pieces now FREE for download on iPhones and iPads in collaboration with game designer, Happy Dojo.  This app includes 16 radical video experiences about L.A., created by L.A.-based digital artists. Public but personal media, and viewable from anywhere, Out The Window offers new opportunities to bring art with you, to share on the bus, at a party or even at school. The program helps viewers enter an edgy set of two-minute animations, narratives, performances and documentaries created by:
–   Skip Arnold, Peter Bill, Carolina Cayedo and David de Rozas
–   Megan May Daalder, Zig Gron, Micol Hebron, Arturo Romo-Santillano
–    Nadia Hironaka and Matthew Suib, Nancy Jean Tucker, Elana Mann
–    Poli Marichal, Lisa Marr, Patrick Miller, Michael Mouris, Yoshua Okon, and Arnoldo Vargas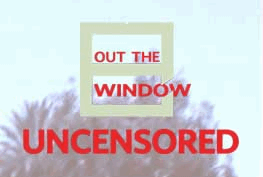 These videos were intended for the L.A. Metro buses, but a few did not make it to public screens. Through this app, the most challenging and controversial videos are available for viewing in the privacy of your phone. Info about the videos concludes the app so viewers can compare their interpretations with the curator's. Even more artwork is linked at the end for the culturally hungry!
Download the app for FREE and enjoy video art made by/in/about LA