LONG LIVE LA 2015
on Feb 23 in
News
by
freewaves
LONG LIVE LA 2015
Special viewing and short panel discussion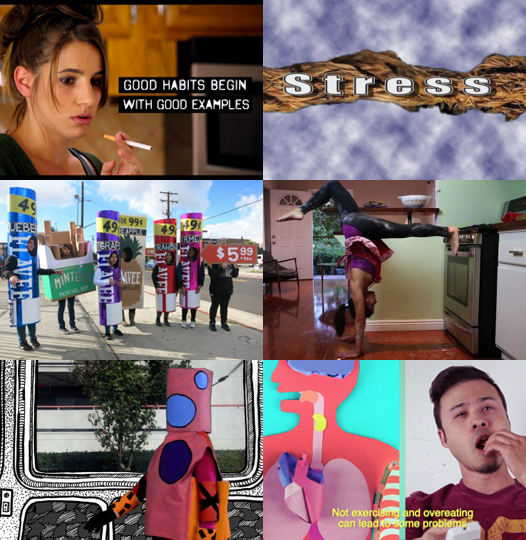 Freewaves has commissioned a group of discerning artists to create short videos addressing mental health issues, addictions and fitness. Using a variety of styles, narratives, images and sound, the artists have produced a total of 30 original short videos called Long Live LA. Artists include: Kim Abeles and Ken Marchionno with Dorsey High School, Wesley Groves, Antonio Ogaz, Christina Pierson and Yoshie Sakai, Public Matters with students from Community Health Advocates School at Augustus Hawkins High School, and Kent Yoshimura.
A catered public reception and special viewing will take place on Wednesday, March 18 from 7 to 9 pm at Mercado La Paloma, located at 3655 S. Grand Ave. L.A. 90007, courtesy of Esperanza. The evening will feature a brief panel discussion about how artists can contribute to the public dialogue about mental health with Lourdes Caracoza and Diego Rodrigues from Alma Family Services alongside the 6 artist teams.
The videos will be on view in waiting rooms and websites of community health clinics. They will be available online at: http://out-the-window.org/videos and can be embedded via Vimeo at http://vimeo.com/freewaves.
Freewaves commissioned Long Live LA with funding from the Robert Rauschenberg Foundation as part of the organization's ongoing initiative to bring media art to the public.
Wednesday, March 18, 7-9 pm
Mercado La Paloma
3655 S. Grand Ave. L.A. 90007
Free and open to the public